M E M B E R S H I P S
---
COMPASS.
Introducing COMPASS: Infinite Stars Membership
MANIFEST. ALIGN. SHINE. 
Welcome to a transformational business focused membership unlike anything you have experienced before. Inside COMPASS we teach you how to master manifestation by learning to live with Intention is a very unique way. We share a monthly, daily, and weekly practices to keep you on track, focused, and learning from life in a process that creates embodied wisdom. Not more confusion. 
This is the secret.  
The COMPASS: Infinite Stars Membership is for souls seeking to learn to create at the level of their soul's potential while learning how to flow with what life brings. We focus on business, cosmic energy, and creation as a means of aligning to moving forward on the path of our biggest vision. This exclusive membership is specially crafted for those who resonate with Multidimensional awareness, Soul-Led Mission Work, and a grounded, pragmatic approach to mastering the human experience. 
We believe in your inherent power and encourage you to step into your own wisdom.
F A Q' S
---
DETAILS.
When can I join? Compass is open enrollment, you can join anytime and is a year long membership.
What can I expect? You can expect one live call per week inside of the COMPASS community. One call a month for process work, one galactic astrology call to focus on the energies you can connect with, one cosmic business call, and one live group coaching call. 
How can I cancel my membership? Compass is a year long journey. If you choose to cancel your membership before the year is over, you are expected to pay the remaining balance for the year. You can pay monthly or annually.
As a COMPASS Member, you will learn how to master your potential and move beyond what you are outgrowing...
Compass Work
---
Monthly Star Map -- Compass Work: Master Manifestation
Each month, you'll create your own Star Map, charting the course for your intentions and guiding you within your inner compass. Through our guidance, you'll learn the process of creating your Star Map and discover how to maintain focus throughout the month with daily meditations.


Monthly Themed Teachings:
Immerse yourself in in-depth trainings and live masterclasses on various themed topics. Engage with a community of soul family members who vibrate within the same aligned frequency as you. Participate, navigate, and create alongside like-minded individuals.
Here's a glimpse of the transformative themes we'll explore:
- July / 2023: Becoming the Navigator
- August / 2023: Hyperfocus aka the Matrix Melter
- September / 2023: Interior Design, the Celestial Home
- October / 2023: Aligning to Your Cosmic Mission
- November / 2023: How to Master Future Self Embodiment
- December / 2023: Connecting with Animals & Nature
- January / 2024: The Window: Group Art Project
- February / 2024: Sustenance, Eating with the Celestial Body
- March / 2024: Exploring Cosmic Elements and Geometries
- April / 2024: Artificial Intelligence and Organic Intelligence
- May / 2024: Cultivating Cosmic Wealth 
- June / 2024: High Vibrational Emotion & Feeling
- July / 2024: Star Magic, the Embodiment of Your Dreamscape


Daily Meditation: The 13 Celestial Seals | Multidimensional Meditation Technique
Experience the power of Multidimensional Meditation designed to align you with your greater Soul Mission Work. Through the proprietary Multidimensional Meditations Technique, developed by SINATIA, you will deepen your connection with your purpose and elevate your spiritual practice.
Transformational Consciousness Teachings:
Delve into essential teachings that cover crucial aspects of Celestial Consciousness. Gain insights into boundaries and energy management, innovation, energy and chaos, perspective and higher intelligence, multidimensional vision, and creating from high vibrational potential. These foundational teachings will provide you with the tools and knowledge to navigate your journey with grace and wisdom.
Star Portals
---
Monthly Star Portal Live: Master Energetic Alignment
Unlock the mysteries of your birth chart and explore the current alignments with our esteemed Galactic Astrologer, Anouk Sophia. In the Star Portal Live sessions, you'll gain valuable insights into how to optimize the energies you are creating on multidimensional planes. Discover the energetic influence of celestial alignments and align yourself with the cosmic forces that shape your mission.
Star Portals:
- ANDROMEDA Alpheratz (97 LY) - Apr-03 to Oct-03
- CETUS Tau Ceti (12 LY) - Apr-07 to Oct-07
- ANDROMEDA Vertex M31 GLX (2.5mill. LY) - Apr-17 to Oct-17
- ANDROMEDA Mirach (200 LY) - Apr-20 to Oct-20
- ANDROMEDA Titawin (43 LY) - Apr-28 to Oct-28
- ANDROMEDA Almach (350 LY) - May-04 to Nov-04
- PLEIADES Maia (400 LY) - May-20 to Nov-20
- PLEIADES Alcyone (440 LY) - May-20 to Nov-20
- PLEIADES Taygeta (440 LY) - May-20 to Nov-20
- PLEIADES Pleione (387 LY) - May-20 to Nov-20
- HYADES Hyadum I (161 LY) - May-26 to Nov-26
- HYADES Hyadum II (155 LY) - May-27 to Nov-27
By traversing these star portals, you will expand your consciousness, forge cosmic connections, and unlock profound wisdom from the far reaches of the universe.
Join us on this transformative journey of self-discovery, empowerment, and cosmic connection. The COMPASS: Infinite Stars Membership is your guiding light to living as your highest potential and fulfilling your Soul Mission.
Cosmic Business
---
"How to do business" that doesn't box you in: Master your Soul Mission.
It is difficult to hold the line of innovation and genius AND create a business that thrives on consistency. Because creation does thrive on consistency. And genius is the word we use to describe a creative connection to source.
One of the things I hear most from my clients is a desire to create authentic businesses that grows as fast as they do in step with the desire to maximize "efforts" and innovate in the way they deliver. We want to show up in integrity and deliver but we are constantly evolving. A soul led business doesn't have to be a dilemma, but often is until we find our own unique way to sell, market, serve, and grow. 
In order to do this we have to understand what it means to lean into the ebbs and flows of genius and structure while also building business foundations that facilitate growth. There is a very specific kind of creator that understands what it means to run a cosmic or soul led business and there is also a specific way to run these types of businesses. 
This is where Cosmic Business comes in. Inside the Compass Membership we will discuss The 10 Commandments of a Soul Led business. We learn to live by this expansive and graceful formula and discover, together, how we reach for the stars. 
Each month we discuss a different Cosmic Business Focused topic & I answer in depth members question LIVE on anything business... tech, websites, brands, marketing, client delivery, etc.
C E L E S T I A L M E N T O R S H I P
---
Tia Marie
Tia Marie, is the founder of The SINATIA Universe. Her revolutionary perspective delves deep into the intricate patterns and structures of reality. Offering a unique blend of integrated pragmatism and spiritual insight. Her work empowers individuals to live intentionally and tap into their limitless potential.
The work inside SINATIA is pioneering the realms of personal growth and spiritual expansion. SINATIA programs and mentorship deliver deep insight into the energetic dynamics and intricate structures that shape our lives.
Tia Marie's work is distinguished by profound insights into the mechanics of existence that drive her teachings. She possesses a relentless curiosity about simplicity and the way things work. Providing her students with transformative knowledge and practical tools for personal growth. Central to her teachings are the pillars of identity, freedom, power, love, and evolution.
Through her transformative work such as Soul Schematics certification, DIVINEOS, Writhe Body Movement, and Compass - she unlocks the depths of Soul Creation. Empowering individuals to manifest their desired realities and live as their true nature. Tia Marie's vast expertise, spanning from business strategy and branding to esoteric studies such as NLP, Theta healing, and Kabbalah, enables her to provide a comprehensive approach to personal transformation.
G A L A C T I C A S T R O L O G Y
---
Anouk Sophia
Anouk Sophia is a multifaceted individual, embodying the roles of a mother, writer, artist, seer, poet, visionary, and non-conformist. She is known as an "unraveller" of myths for evolving times, delving into the depths of ancient wisdom to shed light on their timeless relevance.
As a galactic astrologist, Anouk Sophia is deeply immersed in the study of myths, legends, and the hidden stories left behind in water and stone. She possesses the gift of perceiving symbols etched in ancient sands, serving as a bridge between the past and the present. Despite her extraordinary abilities, Anouk Sophia believes that at her core, she is a reflection of each individual she encounters.
Anouk Sophia views herself as a constant work in progress, continually evolving and expanding her understanding of the cosmos. She holds a full Diploma in Voice and Sound Therapy from the British Academy of Sound Therapy, utilizing the power of sound as a transformative healing modality. Additionally, she has been entrusted with the cosmic teachings of Star Knowledge and Universal and Spiritual Laws as Star Symbols through her mentorship with Chief Golden Light Eagle of the Yankton Sioux Nation.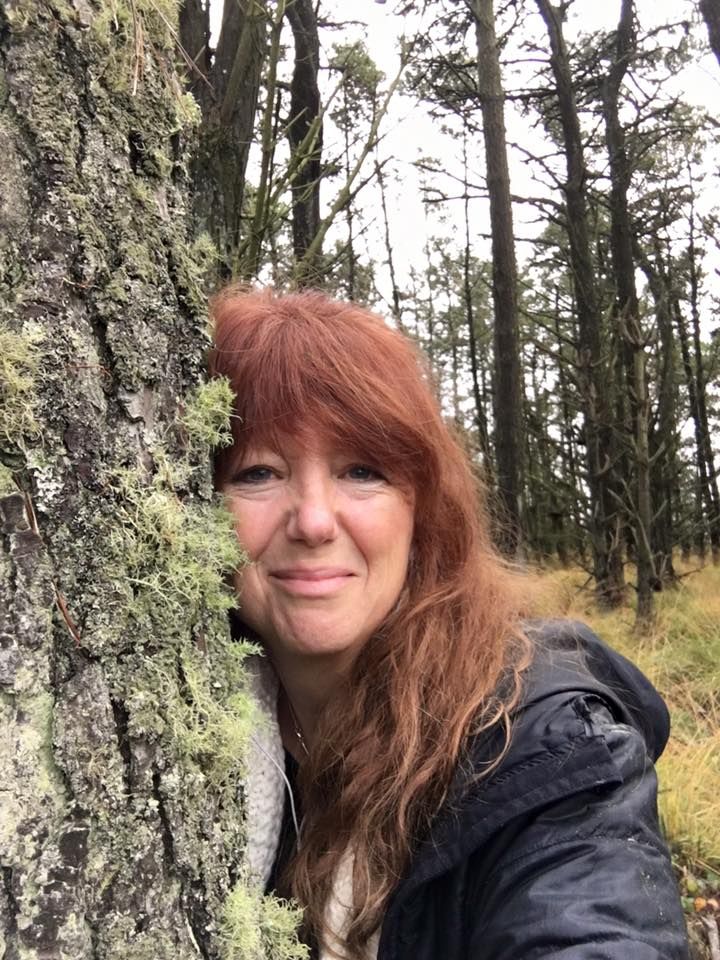 "The path towards soul potential emerges as the most challenging odyssey one can undertake from a human perspective, while simultaneously representing the effortless and innate expression of your authentic self from the standpoint of the soul.
Therefore, our imperative becomes the creation of an internal compass that propels limitless growth, while fortifying our human understanding. Through this process, we metamorphose the Soul Seeker into the indomitable Navigator."
JOIN COMPASS MEMBERSHIP
---
*Note - Compass is a year long journey. If you choose to cancel your membership before the year is over, you are expected to pay the remaining balance for the year. You can pay monthly or annually. You can reach us by email at [email protected]*